Mobile networks
From the very beginning, ECS has been developing services for the telecommunications sector. Our twenty years of experience allow us to implement complex projects for the telecommunications industry: we obtain locations, approvals and permissions, create dedicated IT systems and build infrastructure.
All our solutions comply with the highest European quality and safety standards.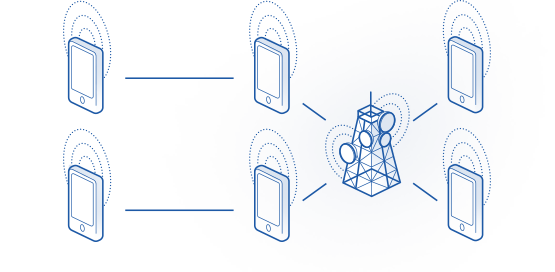 Fibre optic networks
In response to the constantly growing market demand, we have created a dedicated team providing services related to the design and execution of fibre optic networks. Fibre optics is currently the only technology that allows for high-speed data transmission while ensuring high stability of the connection.
We were entrusted with the implementation of fibre optic networks by major fixed-line and mobile telephony operators, such as: Orange and Plus. For the Municipal Infrastructure and Transportation Board in Krakow, we have expanded the traffic control system - UTCS II.