Electronic Control Systems S.A.
Electronic Control Systems S.A. is a company with many years of experience under its belt – since 1999, it has been supporting companies with its expertise and solutions. We own 4 facilities in Poland: the main headquarters in Cracow as well as field offices in Warsaw, Poznań, and Gdańsk.
Currently, we cover all operational regions in Germany, with local branch offices in Berlin, Nuremberg, and Mülheim an der Ruhr. We provide our services to all 3 mobile operators in Germany (O2, Vodafone, T–Mobile). Year 2015 marks the beginning of our presence in Scandinavia. It is then that we had taken on a contract in Finland, where we remain active to this day. We pride ourselves on contract implementation for leading Finnish mobile operators such as Elisa, DNA, Telia. As of year 2021, we have also expanded our business to include Sweden and Norway.

Our company executes long–term contracts on international markets within the framework of permanent establishments. At present, we hold 4 permanent establishments located in Germany, Finland, Norway, and Sweden. Enterprises led within those countries are part of the core company business.

Various honors and awards validate the swift and effective growth of our company – on multiple occasions, ECS was nominated for the prestigious Gazele Biznesu award (Business Gazelle award), granted to companies marked by the most dynamic development (2009, 2012, 2015).

The company was also recognized by Forbes magazine and awarded its Diamenty Forbesa 2015 distinction (Forbes Diamonds 2015 distinction). Dziennik Gazeta Prawna honoured us with Skrzydła Biznesu 2014 (Business Wings 2014).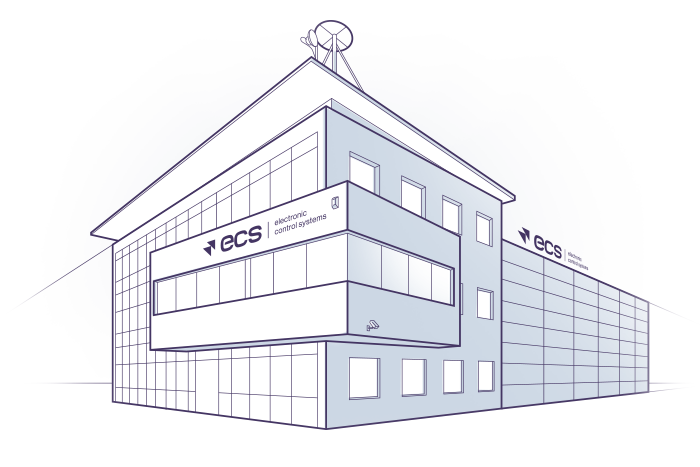 Modern solutions, reliable partners
Since its very establishment, ESC has been designing innovative technological solutions for the telecommunications sector, providing modern arrangements not only for the mobile networks sphere, but all wireless and fiber–optic communication systems.
We specialize in comprehensive end–2–end project management for solutions pertaining to the radio access network in all its popular types – LTE, MW, 5G, as well as optical fiber networks (FTTx, GPON, ePON, ETH).
Our expertise and implementation resources include:
• Object acquisition (SABP);
• Construction and telecommunication design;
• Civil works execution;
• Planning and implementation of radio equipment and FTTH;
• Network optimization;
• Design and installation of network devices – Cloud, OpenRan.
The extensive nature of the offer and years of practical experience in the field of mobile telecommunication, including 5G networks acquired in countries of Western Europe and Scandinavia enable us to reliably fulfill such assignments – for telecommunications operators as well as private entities such as energy and corporate networks, or private healthcare providers. ECS can take pride in its relevant installations in Germany.
As a company, we also hold the appropriate security clearance and a registry pertinent to it, which provide the highest standard of confidentiality and the ability to carry out projects for key state service units.
In recent years, our main focus has turned to execution of innovative projects in the field of implementation and construction of telecommunications and teletechnical infrastructure for all operators of mobile and fixed-line telephony. We have successfully completed over 5.000 such operations in Poland and Europe.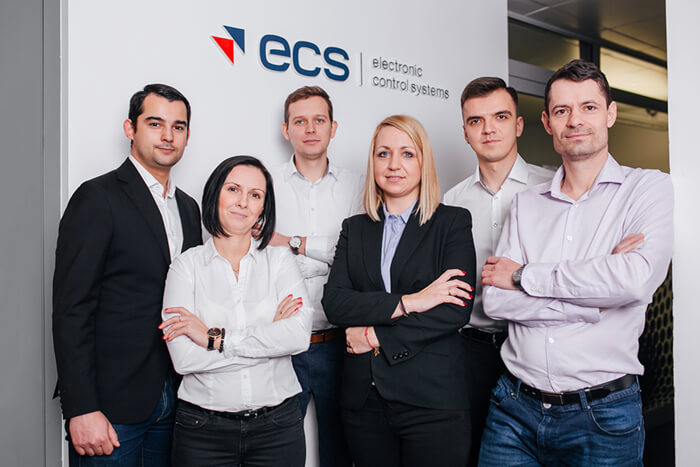 Team power
Our team consists of 250 highly qualified specialists. For 20 years now, they have been creating inventive solutions for our clients.
ECS has been successfully building the 2G, 3G (UMTS) network, consolidating the T–Mobile and Orange network, implementing LTE (4G) layers. We are ready for new challenges. Implementing the revolutionary 5G technology is one of them – it is the next step of our strategy for company growth. We employ a specialized managerial staff. We successfully coordinate innovative telecommunications projects at home and abroad. Our skillset contains technical, coordinative, and design prowess. Nearly 70% of our personnel consists of people with higher education.
ECS is a team of unrivalled experts and engineers in the telecommunications industry – thank you for your trust!
We know it is the employees that are the driving force of a company; that is why we ceaselessly care for their development and create opportunities for reaching individual career goals. To ensure the highest levels of competence, we organize trainings, courses, and workshops – using expert training companies. We help obtain certification and professional qualification in every country we presently cover.
Thanks to the people working at ECS, we offer services of the highest quality.
Our Clients attest to our competence
Independent surveys show as high as an 86% rate of client satisfaction from cooperating with us.
One of the most significant, ambitious, and demanding projects we have had the opportunity to partake in was the installation of 5G technology for Orange Polska in the Łódzka Specjalna Strefa Ekonomiczna (Lodz Special Economic Zone) – one of 14 such zones in Poland. The installation encompasses numerous internal antennas to provide 5G service for the whole area. From the standpoint of technological and industrial revolution, such an investment is truly innovatory. It allows the use of remote communication systems to control machines at technology parks of companies such as Miele, Wielton, Indigo Nasils, or PGE.
Moreover, virtual reality and scores of 360o cameras enable touring the expanse of Łódzka Fabryka live and remotely. This installation is a pilot program of the Łódzka Specjalna Strefa Ekonomiczna (Lodz Special Economic Zone), aimed to recruit start–ups focused on the usage and promotion of 5G technology in everyday life.
We like a challenge. Among others, we praise ourselves for the implementation of the first private 5G network for a HELIOS clinic in Leipzig (Germany). We are also participating in the design and construction of the first base station for 1&1, a German operator, in Mainz.
Our teams are thoroughly qualified and adaptable. Thanks to years of contract implementation in Finland, we are experienced in subarctic and mountain region work.
FTTH/FO:
High quality of comprehensive fiber–optic services and priority put on communication gain client respect. Orange Polska S.A. invited ECS to participate in the audit and review of investment processes during the formation of Światłowód Inwestycje. Consequently, after project launch, ECS had implemented a model fiber–optic investment in accordance with the new guidelines for the investor, the APG fund.
Respondents distinguished us as an outstanding company among the best contractors in the industry and marked our crew as seasoned specialists with extraordinary levels of commitment.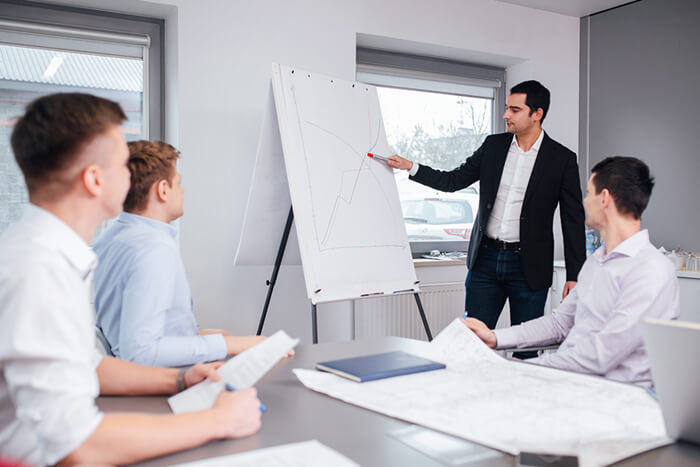 20
years of experience on the Polish and European market
5
locations (4 in Poland and 1 in Germany)
250
employees and co-workers
100
million revenue per year