A smart building combines integrated systems that allow, among other things, for:
remote reading of data from meters (electricity, heating, cooling, utilities, water, gas),
in case of office buildings, determination of consumption for individual tenants,
adjusting the temperature, for example to the prevailing weather and the number of people in the room,
remote control of almost every device (which has a communication protocol) via a centralised building management system (BMS),
integration of the whole installation with the alarm and monitoring system, which contributes to the improvement of the security of the building. In order to discourage potential burglars, the smart building simulates the presence of householders based on previously recorded events.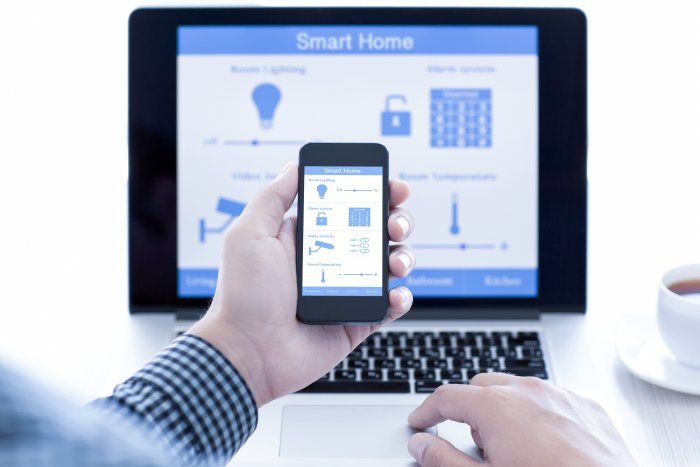 As part of our smart building service we offer our customers:
ventilation and air conditioning systems (control of air flow, temperature, humidity),
comfort air conditioning systems and precision air conditioning systems,
building heating systems - central heating and technological heat installations,
lighting systems,
access control systems,
SAP systems,
low-current systems,
CCTV systems,
anti-intrusion systems,
hotel systems (e.g. switching utilities and electricity on and off, temperature control).