Solutions for business
We offer our Clients comprehensive solutions for their businesses, including GSM/DCS/UMTS/LTE network optimization, base station integration and all activities related to design, delivery and configuration of IT networks.
Our offer includes:
Network design - including selection of appropriate components and taking into account all needs of the Client.

Delivery of selected components - we monitor the entire process, from the order to delivery of all components to the installation site.

Configuration and implementation of solutions at the Client's - we supervise the course of configuration and implementation of selected solutions for the final start of the network.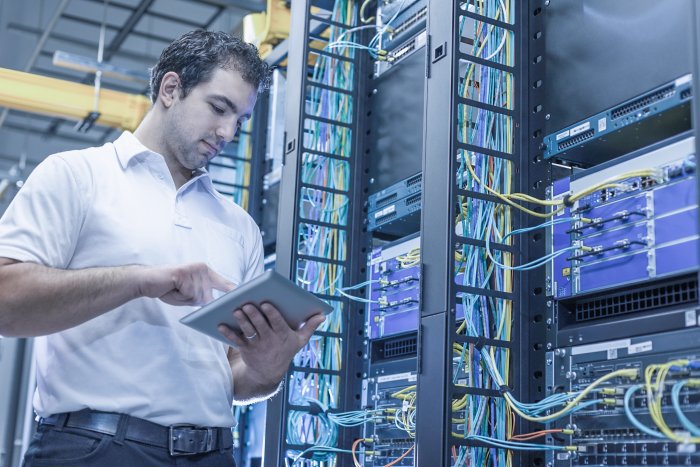 Network optimization
Drive-tests for the GSM/DCS/UMTS/LTE networks;

Network optimization for neighbourhood relations;

Network optimization for KPI improvement;
Verification of problems occurring in the mobile network.
To optimize the network we use specialized equipment with modern software, such as: Ascom Tems Investiagation, Ascom Tems Discovery, Genex Probe, Genex Assistant, PCTell network scanners.

IT
ECS provides comprehensive services for the configuration and implementation of IT project solutions.
Clients can count on our support in scope of:
Selection of appropriate network equipment,

Designing IT networks for the needs of a specific company and business case,

Configuration of network equipment,

Configuration of servers,

Delivery of network equipment and servers to the company's headquarters,

Designing and configuring WLAN networks.
Base station integration
For our Clients, we execute the integration of mobile base stations
and configuration of radio lines for the needs of telecommunication operators.
Our comprehensive offer includes:
Integration of GSM/UMTS/LTE/CDMA systems in wireless networks,

Monitoring and management of GSM/UMTS/LTE/CDMA networks,

Troubleshooting of problems in wireless networks,

Preparation of base station configuration,

Creating our own tools for system integration,

Software update for base stations and their controllers (BSC/RNC),

Configuration, monitoring and management of radio lines.